Game Styrateg
Discovery this amazing strategy adventure in the heart of a medieval world! Explore a uniquely balanced mixture of adventure, action and investigation in a great RPG environment. Complete more than 60 quests through 20 unique levels, using the heaps of magical items found along the way. Immerse yourself in the themed musical score and take on the world of Styrateg today!
20 levels, 60+ quests.
More than 40 enemies.
RPG and strategy gameplay.
Screenshots:
Click an image to view fullsized screenshot in new popup window
System Requirements:
OS: Windows 98, Windows 2000, Windows XP, Windows Me
Memory: 128 MB
CPU: P500
Video: 3D Video Card

Most Popular Games:
TOP ONLINE GAMES:
Are you like?
Try this game: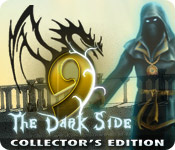 9: The Dark Side Collector's Edition