Game General Chaos
It is the game General Chaos. Game Splat most of all approaches for style " real time strategy ". Here you operate the command the soldier. Destroy a command of enemy, controlling each of soldiers separately. You can play against computer or against frend.
Game was taken from SEGA. For fullscreen mode press "ESC" button.
Distributive size: 55K Windows-95,98,ME,2000,XP,NT
Most Popular Games:
TOP ONLINE GAMES:
Are you like?
Try this game: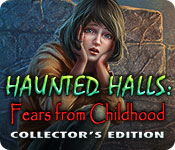 Haunted Halls: Fears from Childhood Collector's Edition