Game Aerobiz.
You are the chef of an air-line corporation. Your aim is to become the most successful airline in the world by connecting all the cities with air routes, meet the required quota of passengers and maintain a profit. If you cannot turn a profit for a year or win in a competition in 32 years, you lose. You must make strategic decisions including negotiating for open air routes, purchasing or selling aircrafts, invest in branch offices, buying and selling hotels, advertise your airline and set budgets. Also you need to pay attention to statistics like annual sales reports, as well as city and airport data. World events, as Olympic games, war and natural disasters will affect how many passengers you get. All the planes in the game are based on real-life aircraft, such as the Concorde and the Boeing.


For fullscreen game press "ESC" button.
Distributive size: 640K Operating Systems: Windows - 95,98,ME,NT,XP
Most Popular Games:
TOP ONLINE GAMES:
Are you like?
Try this game: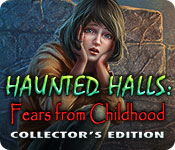 Haunted Halls: Fears from Childhood Collector's Edition