Game Tube.
This game - a 3-dimensional automobile simulator. You should reach to finish for a time interval. Enemies and obstacles will prevent you. It is possible to shoot at enemies.
Distributive size: 1M Windows-95,98,ME,2000,XP,NT
Most Popular Games:
Try this game: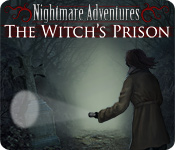 Nightmare Adventures: The Witch's Prison
TOP ONLINE GAMES:
Are you like?