Game Super Speed
Welcome to SuperSpeed! This speedy miniature car racing game delivers pure action for up to four players. Challenge your friends or compete against the computer's drivers. Eventful tracks with all the obstacles you usually prefer not to find in real life driving.

System requirements

- a 386 or higher processor
- VGA graphics card
- about 550 KB RAM
- joysticks and Adlib compatible sound card optional

The Game

Start "SUPER". After the title screen, you'll see the "PRESS BUTTON"- screen, which will reappear before each track. Join the race with
your fire button:

Player 1 (red car) LEFT SHIFT KEY
Player 2 (yellow car) RIGHT SHIFT KEY
Player 3 (green car) JOYSTICK 1 BUTTON
Player 4 (blue car) JOYSTICK 2 BUTTON

As soon as the helicopter leaves the screen, the next race track gets displayed. Wait for the lights - ready - steady - go!

Accelerate with your fire button. Release it to brake.

Your steering wheel looks a bit like:

red car Z left, X right
yellow car cursor left and cursor right (numeric keyboard 4 and 6)
green/blue car joystick left and right.

On most tracks, four rounds have to be driven in one race. You'll see your current number of laps any time you complete one.

Aim of the game: reach the finish line before one of the computer's drivers does. If you compete against three other human opponents, there
are no computer drivers; you'll have to beat a qualification time then. It's like it always is - some guys get all the points, and some will
see a large "game over" again and again. Don't panic, you may join in again as the next race track begins.

Race Tracks

There are nine of them, every one challenging the driver's skills in a different way. Sometimes roads are wide and curves gentle, sometimes
you must fight arduosly for your way through narrow passages, and getting out of a tunnel can become times trickier than entering one.

Extras

You'll find a wrench or a 1000-points bonus on the track from time to time. Collect four wrenches to enhance your car:

ACCELERATION get going faster
TRACTION get around those curves at top speed, too SPEED higher top speed +4000 Pts in case you are satisfied with your "equipment"
so far, take some points for your wrenches.

The Bonus-FillUp level reveals a key sometimes. Collect this to open the gate to the gas station - a flashing bonus sign is there. The driver
getting there first receives a 1000 points bonus and unlocks one of the three secret bonus races. All players compete in the bonus race after
the current track.

Secret Bonus Race

Reach the MEGA-WRENCH, before the countdown score runs down. Be alert! Something seems unusual with these bonus tracks...

Obstacles

So far, so good. And much too easy for you. So here are some nicely unpleasant obstacles adding some flavor to the race:


puddles water slows you down a bit, and sliding fun hides in oil patches, sand and ice

cones hit 'em hard, and they'll vanish

whirlwind minding it's own business, as long as you don't get close

gates closing regularly, opening, too, although you'll find that hard to admit. when open, they provide a nice shortcut

skulls oh-oh. Don't disturb the ghosts of ancient SuperSpeed heroes and their peaceful rest in highscore tables. don't, or they'll send
Mr.BadGuy straight from hell hang on, wasn't there a smile some seconds ago?

blockers oops, something's growing out of the street. ah, and it's going back. and comes. and goes. obviously can't decide - can you?


Highscores

SuperSpeed has two highscore tables. One holds the 30 best SuperSpeeders of all time, the other keeps track records for each course.
Can you beat the existing times and scores ? Enter your name there after the race.

Distributive size: 453K Windows - 95,98,ME,2000,XP,NT
Most Popular Games:
Try this game: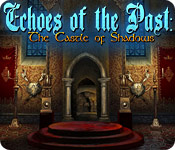 Echoes of the Past: The Castle of Shadows
TOP ONLINE GAMES:
Are you like?