Game Tamara the 13th by PlayFirst
Tamara McNamara discovers she's a 13th generation witch in the suspenseful Puzzle Adventure, Tamara the 13th. Her mother is kidnapped; in order to rescue her, she must master her innate magical powers and restore order to realms devastated by an ancient evil witch. Can you help Tamara use her newfound abilities to solve puzzles and confront her mother's captor?
A magical world to explore
Incredible graphics
Uncover a witch's heritage!
Check out our Blog Walkthrough
Check out more PlayFirst Games!
Screenshots:
Click an image to view fullsized screenshot in new popup window
System Requirements:
Most Popular Games:
TOP ONLINE GAMES:
Are you like?
Try this game: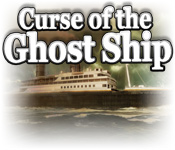 Curse of the Ghost Ship
Find a legendary diamond!