Game Incredible Dracula II: The Last Call
Guide Dracula on a madcap quest to find out who's zombifying the masses through their cell phones! With dozens of thrilling levels, ghoulishly good visuals, and a hilarious family-friendly storyline, Incredible Dracula II: The Last Call will mesmerize players for hours on end. Will you answer the call to adventure?
For a more in depth experience, check out the Collector's Edition
Screenshots:
Click an image to view fullsized screenshot in new popup window
System Requirements:
Most Popular Games:
TOP ONLINE GAMES:
Are you like?
Try this game: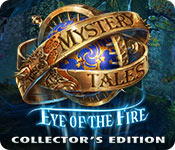 Mystery Tales: Eye of the Fire Collector's Edition