Game Yoda Stories by Lucas Arts
In Yoda Stories, you play for young Luke Skywalker, Jedi junior varsity and errand boy for Yoda.
Introduction

On distant planet Dagobah the ancient Jedi Master, Yoda, has taken a new student under his wing. To join the elite, Luke Skywalker must endure the most rigorous training. Tests of the mind, tests of the body, and tests of the heart must all be passed before he can truly call himself a Jedi.

Welcome to YODA STORIES, the second game in LucasArtsí Desktop Adventure series! As the player, you are Luke Skywalker. At the start of each game, you must search out Yoda in the swamps of Dagobah, and consult with him. He knows where trouble is brewing, and he will devise a test for you. He will also supply the first item you need to get started. Then itís up to you to explore, trade, and fight your way through exotic terrain to meet Yoda's challenge.

In your adventures you will encounter Imperial stormtroopers and barbaric Sand People, dangerous aliens and deadly droids, and many other strange and bizarre creatures inhabiting the Star Wars Universe. Before youíre done, you will learn the mysterious ways of the Force, and may even confront the temptations of the dark side, embodied in the malevolent guise of Darth Vader, Dark Lord of the Sith!


NOTE: Star Wars takes place in "a galaxy far, far away" filled with items, tools, and valuables unfamiliar to earthbound players. Gradually you will learn which items are tools, which are keys, and which are valuable to some and junk to others. Part of the fun of playing is learning the details of the Star Wars Universe.


Most Popular Games:
TOP ONLINE GAMES:
Are you like?
Try this game: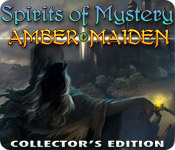 Spirits of Mystery: Amber Maiden Collector's Edition