Game Sim City 2000
When you play SimCity 2000, you become the planner, designer and Mayor of an unlimited number of cities. You can take over and run any of the included scenario cities, or build your own from the ground up.
You're in charge. You can choose to build small, rural towns, or huge bustling megalopolises. As you design and build your cities, simulated citizens, known as Sims, move in and build their homes, stores and workplaces, raise their families and invite their friends. If your city is a nice place to live, your population will increase. If it's not, your Sims will leave town. And be assured that they'll let you know what they think about you and your policies.
One of the toughest challenges of SimCity 2000 is to maintain a huge city without sacrificing your Sims' quality of life, without going broke trying to maintain the infrastructure, and without raising taxes so high that businesses relocate. SimCity 2000 lets you face the same dilemmas that mayors all over the world are facing. We've all said at one time or another that we could do a better job than our elected officials--here's your chance to prove it.

SimCity 2000 is primarily a "building" game, where you create and try to increase the size of your cities--but you also have plenty of opportunities to destroy. From bulldozers to earthquakes to air crashes, the implements of destruction are only a mouse-click away. But remember, it's a lot more challenging to build than to destroy, and the lives, hopes and dreams of millions of Sims are in your hands.
Screenshots:


Most Popular Games:
TOP ONLINE GAMES:
Are you like?
Try this game: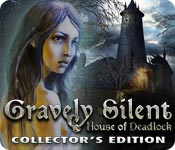 Gravely Silent: House of Deadlock Collector's Edition