Game Empire 2 The Art of War
This is a great turn-based strategy game where your goal is to create an army and defeat your enemies. This game offers a bunch of scenarios you can play, and you can play them against the computer or a friend. The scenarios spawn from historical scenarios to sci-fi, mythological and fantasy battles. You can also create your own scenarios in this game. The graphics and sound are good enough for the game and the game play is fun, its always fun to make a scenario and play against your friends on it.
Empire II allows you to execute the challenge of managing battle planning and execution throughout the history of conflict between man. The scale is best described as Grand Tactical - your object is to win the battle, not the War.
The game is based on pre-defined Scenarios. While many Scenarios come with the game, the Game Editor allows you to create your own scenarios and to modify those provided.
Each battle is two-sided, although there may be up to four forces involved. Forces on the same side are allies working to achieve a common goal. Commanders (human or computer controlled) are assigned for each force, adding conflict to the game. A single commander may control more than one force on a side.

After selecting a Scenario to play and assigning commanders to the forces, choose one of the two game play modes supported by Empire II - Sequential Mode or Parallel Mode. Each of these modes has its advantages and disadvantages, depending on the number and types of players involved and on personal preferences. The two modes were designed to address specific playing configurations. Sequential mode is primarily for the Single Human Player versus the Computer player. Parallel mode is primarily for multiple Human commanders (either on a single system or via remote connection). However, both modes of play are available for all playing configurations.

Screenshots:


Most Popular Games:
TOP ONLINE GAMES:
Are you like?
Try this game: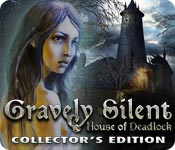 Gravely Silent: House of Deadlock Collector's Edition