Download Surface: Lost Tales Collector's Edition for Mac
Game Surface: Lost Tales Collector's Edition
Big Fish Editor's Choice! This title was chosen for its high standard of quality and amazingly positive reviews from our Game Club beta testers.Elephant Games proudly presents the next thrilling installment of the Surface series! You've been seeing things that can't possibly be real. What starts as a simple doctor's visit turns into the chase of a lifetime! The Huntsman is after you and Fairyland's in danger. With only fragments of your memory, can you save the kingdom before it's too late? Find out in this breathtaking hidden-object puzzle adventure!See what our Beta testers had to say:"Gorgeous artwork and music! Lives up to previous Surface games...high quality, great storyline and interesting minigames. It's a"keeper"!!!" - Riley, beta tester"I really liked everything about this game. The puzzles were intriguing, the collection of usable items was interesting and the story line was good. It was a nice take on using major fairy tale characters. I look forward to playing the entire game." - Alex, beta tester
Learn the truth about Hansel, Gretel, and the witch in the bonus chapter.
Find cool morphing collectible figures.
Discover hidden flowers in every scene.
Earn exciting achievements!
Treasure stunning wallpapers, soundtrack, and concept art.
Screenshots:
Click an image to view fullsized screenshot in new popup window
System Requirements:
Most Popular Games:
TOP ONLINE GAMES:
Are you like?
Try this game: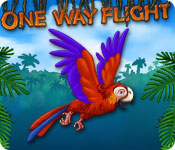 One Way Flight