Game Jewel Quest
Explore the ancient ruins of Mayan civilization while discovering hidden treasures and priceless artifacts. In this unique new take on the classic-style matching game, you must rearrange valuable relics to turn sand tiles into gold. As you venture deeper into the jungle, you will encounter increasingly difficult puzzles containing secret twists, cursed items, and buried artifacts.
Encounter buried relics, cursed items, and mind-boggling boards

Over 180 challenging puzzles

Stunning graphics

Play Jewel Quest 2
Click an image to view fullsized screenshot in new popup window
Requirements:

OS: Windows 98, Windows 2000, Windows XP, Windows Me
Memory: 32MB
DirectX: 7.0
Most Popular Games:
TOP ONLINE GAMES:
Are you like?
Try this game: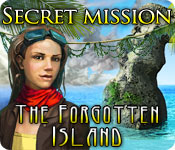 Secret Mission: The Forgotten Island
Help Chanel explore a mysterious island!