Game Donkey Kong
Converted from the 16-bit console arcade game (it is the most close to the Sega Genesis version).
This game similars games like Mario, Giana Sisters and the other games, where you destroy the enemy not by weapon, but jumping on them overhand. In this game you also take the spectacles, eating bananas (simply brushing against their figure) and search for the different bonuses.
For fullscreen game press ESC button.
Distributive size: 800K Windows-95,98,ME,2000,XP,NT
Most Popular Games:
TOP ONLINE GAMES:
Are you like?
Try this game: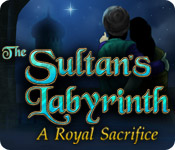 The Sultan's Labyrinth: A Royal Sacrifice