Game Rollercoaster Rush by Zero G. Games
Take your riders on a gut-wrenching, yowling rollercoaster terror ride! Different action-packed tracks all over the world, including the United States, France and Australia. Negotiate huge peaks, steep valleys, loops, jumps and more! Race for best time without flying off the tracks! Speed increases excitement but even small jolts are enough to send carts hurtling into space! With the included TRACK EDITOR, you can even build your own killer rides!
Click an image to view fullsized screenshot in new popup window
System Requirements:
Most Popular Games:
TOP ONLINE GAMES:
Are you like?
Try this game: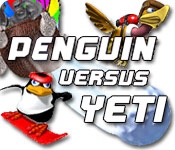 Customers who bought
this game also bought: