Game Elf Bowling: Hawaiian Vocation by Mumbo Jumbo
Grab your sunscreen and flip flops because your favorite bowling elves are back and they mean business...funny business that is! If you thought Santa's elves were crazy before, just wait until you see them on vacation! The mischievous crew has escaped from the workshop to hit the sand and surf, and they're stirring up trouble all over the island! From cruise ships to volcanic cliffs, Elf Bowling: Hawaiian Vacation will take you on a crazy bowling adventure with the zaniest characters around!
Click an image to view fullsized screenshot in new popup window
System Requirements:
Most Popular Games:
TOP ONLINE GAMES:
Are you like?
Try this game: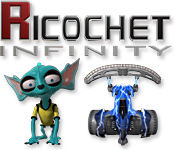 Customers who bought
this game also bought: