One of my favorite genres was the Action-RPG. Beyond Oasis was more or less the perfect Action RPG.

As the last paragraph should have made clear, the focus in Beyond Oasis isn't on developing some convoluted plot. So if you're from the Final Fantasy school of thought - i.e.: every RPG has to have this or that plot-wise, don't bother with this game.

Anyway, the plot can best be summarized as, Prince Ali finds the Gold Armlet, Prince Ali comes back to Oasis island to find the dock village overrun by soldiers, Ali defeats them and soon learns that he must battle some evil caped-person that holds the Silver Armlet for the fate of Oasis.

So playing as Ali, you go around the island completing dungeons, battling bosses, unlocking new areas, and maybe stumbling upon a secret or two. The island isn't that big - it might take 15 minutes to thoroughly visit every area of it barring the final dungeon. Which, of course, means that the game isn't that long either. It can be take anywhere from 4 - 10 hours to finish it, depending on whether you rush through or take your time. Not that long at all - you could finish it in a sitting or two.

The set-up is simple - you have a dagger with infinite attacks, and can pick up 9 other temporary weapons that disappear after a certain number of slashes/shots. There's also quite a few "special" attacks with certain weapons. All I needed was the 360 degree slash using the knife for crowded situations, but there are others, at least according to the box.

Then there's the summons; four elemental gods that do three attacks each. These can be used to kill non-boss enemies or open up pathways that Ali can't by himself. You'd use the fire guy for a block of ice, or use Shade to swing across to other platforms, for instance.

The dungeons feature a bit of puzzle solving and fighting, some more than others. Most of it is just key-hunting, finding which switch opens which door, lighting however many torches, stuff like that. While doing this, you fight re-spawning enemies. Sometimes these enemies drop items or weapons, and you may even be forced to clear a room of them to open a new pathway.

I can't say that Oasis has the longevity of Secret of Mana, or the replay value of Langrisser, but it's still extremely fun that first time through. Going through the different areas and figuring out how to use the elements with that environment, and heck even the key-hunting are challenging and addictive (you don't hear that every day). Too bad you can do and see all of it in a day, and still have time to write your own review.

Visually, Beyond Oasis is breathtaking. It's easily the Genesis Chrono Trigger equivalent, and possibly even superior to it. The colors are bright, but not overly so, Ali and even the various NPCs are well-detailed and move fluidly. Same with the environments, which look beautiful. The art's amazing as well, resembling the style of Phantasy Star which is a definite plus.

For fullscreen game press ESC button.
Distributive size: 2.3M Windows-95,98,ME,2000,XP,NT
Most Popular Games:
TOP ONLINE GAMES:
Are you like?
Try this game: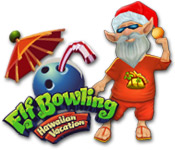 Customers who like
this game also download:

Aveyond

Snowy

Super Star Chefs